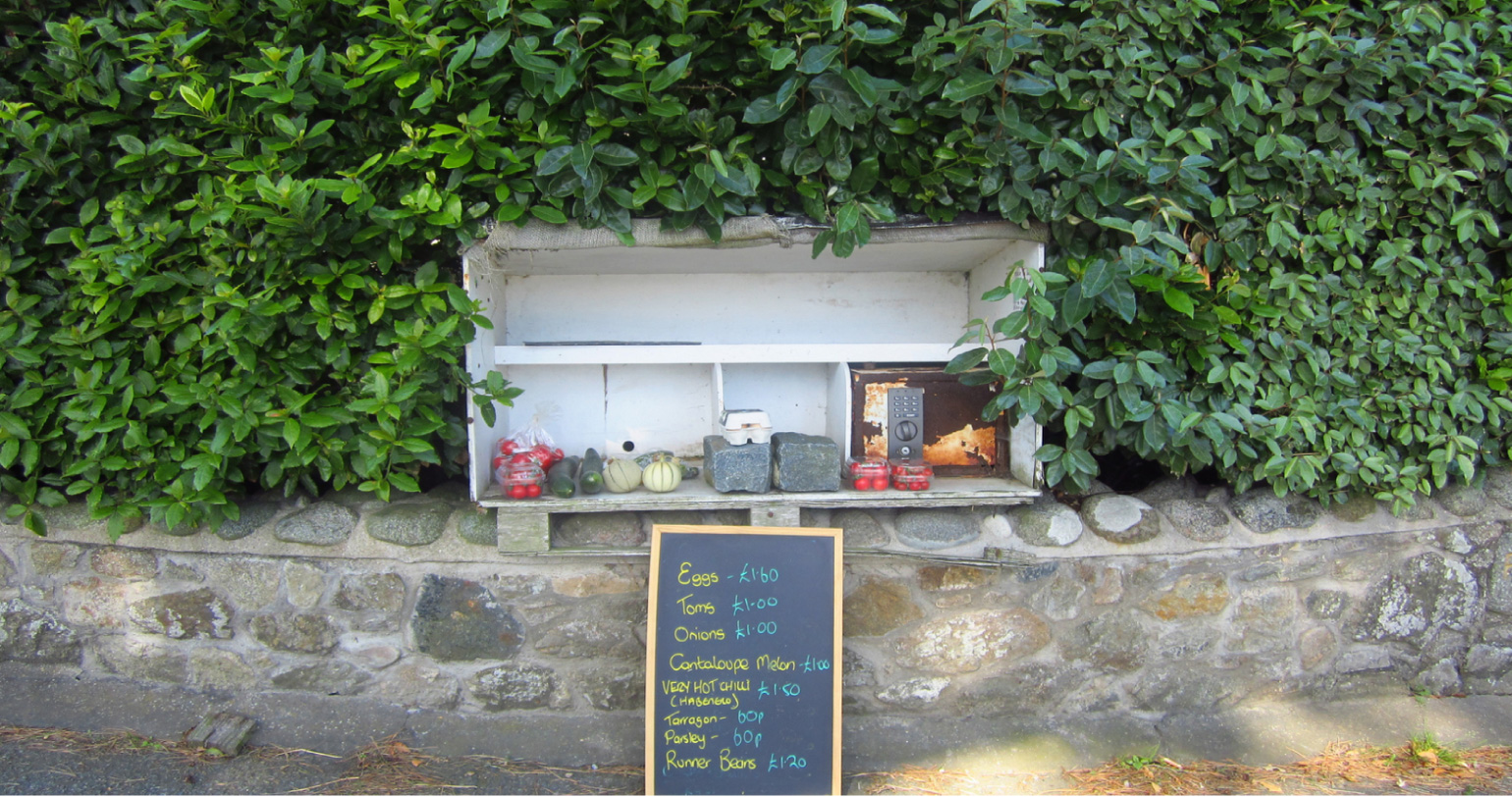 Guernsey is a haven for foodies: famous for its cows and tomatoes the island also benefits from fantastic local seafood. In addition, there are a plethora of eateries throughout the island and around almost every corner are hedge veg stalls selling local produce. (Hedge Veg is a local tradition where excess produce from the growing industry was sold from an unattended stall by the roadside with payment made in 'honesty boxes'.)
Guernsey's food is influenced by both its neighbours, France and England. However, there are a wide variety of cuisines on offer, including a flavour of Portuguese, as a result of the small, but significant, immigrant community from Madeira.

The island has a rich tradition of its own foods such as bean jar. Bean Jar is a cassoulet-type bean dish which depended upon being cooked slowly. Historically it was taken to the local bakers after the overs had been used for the day and left overnight. It would be collected the following morning and eaten by fishermen as a hearty breakfast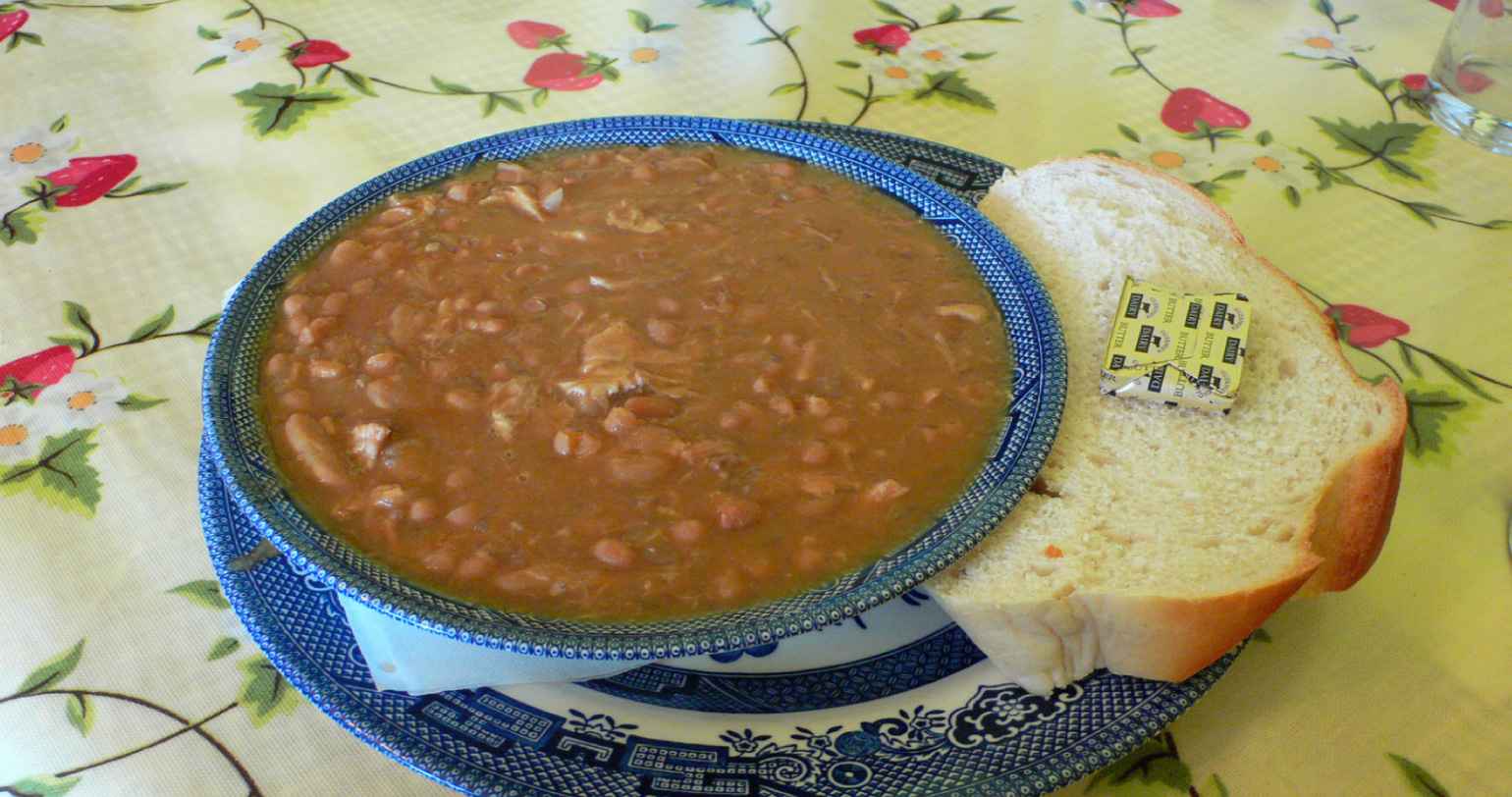 Ormers are another local speciality; Ormers are similar to the Australian Abalone. Due to overfishing, ormers are fairly rare and, as a result they are fished under strict guidelines during the first few months of the year so they can regain their population during the rest of the year.

Other local specialities are Guernsey Gâche and Gâche Mélée. The former is a fruit bread although in Guernésiais Gâche (pronounced "Gosh") actually means "cake" and the latter is (pronounced Gosh Mel - are) is a traditional Guernsey apple dessert. In Guernésiais, gâche mélée means cake mix.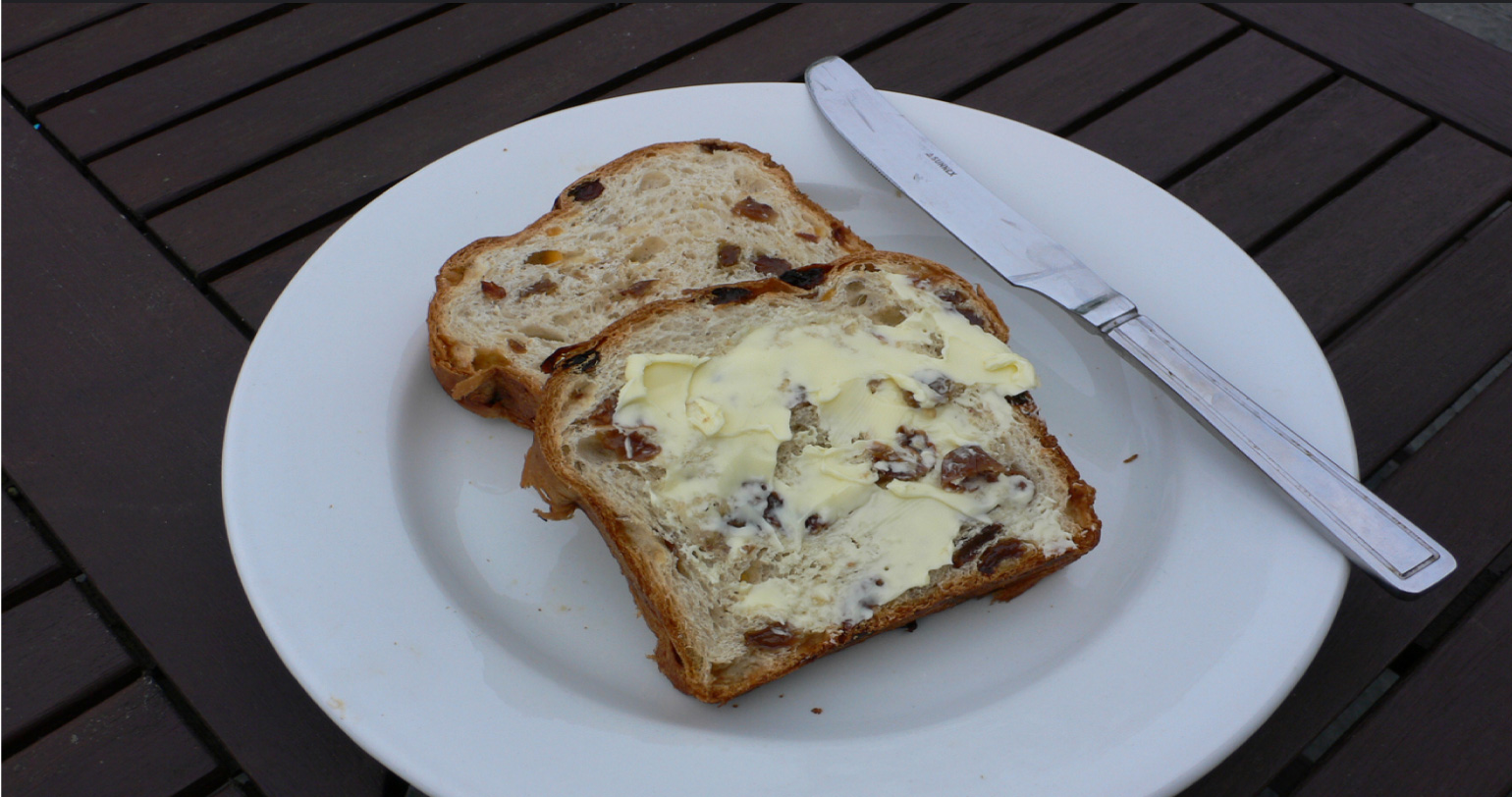 Apples have long been an important crop, although latterly unpopular it is enjoying resurgence and, as a result, the local cider industry is now being celebrated in Herm's Real Ale and Cider festival , and as part of Guernsey's new International Food Festival – 2015 was its inaugural year!

Guernsey's International Food Festival is held in September and during the Festival, there are a variety of promotions on offer in restaurants and cocktail bars as well as markets and shows, interactive events. Following this is the Tennerfest in October, an event run throughout the Channel Islands that celebrates local cuisine. For six weeks almost 200 restaurants offer all inclusive set price menus from £10.

The annual event has been taking place since 1998 and was originally the brainchild of a local advertising firm, Hamilton Brooke, as a way to attract diners during the quieter period between the tourist season and Christmas.

If you are interested in trying out some of the foods described here, why not take a look at the recipes pages and try some bean jar or even, if you can get your hands on some, make your own ormer casserole!