The Victorian Walled Garden at Saumarez Park is part of the Saumarez estate which has been in the hands of the States of Guernsey since the death of the 4th Lord de Saumarez in 1937.

The park itself has been maintained and developed since then but the walled garden fell into disrepair and disuse. As a result, in 2006 The Guernsey Botanical Trust was formed for the express purpose of restoring the walled garden, a project pioneered by Raymond J. Evison OBE VMH, breeder, nurseryman and Vice-President of The Royal Horticultural Society.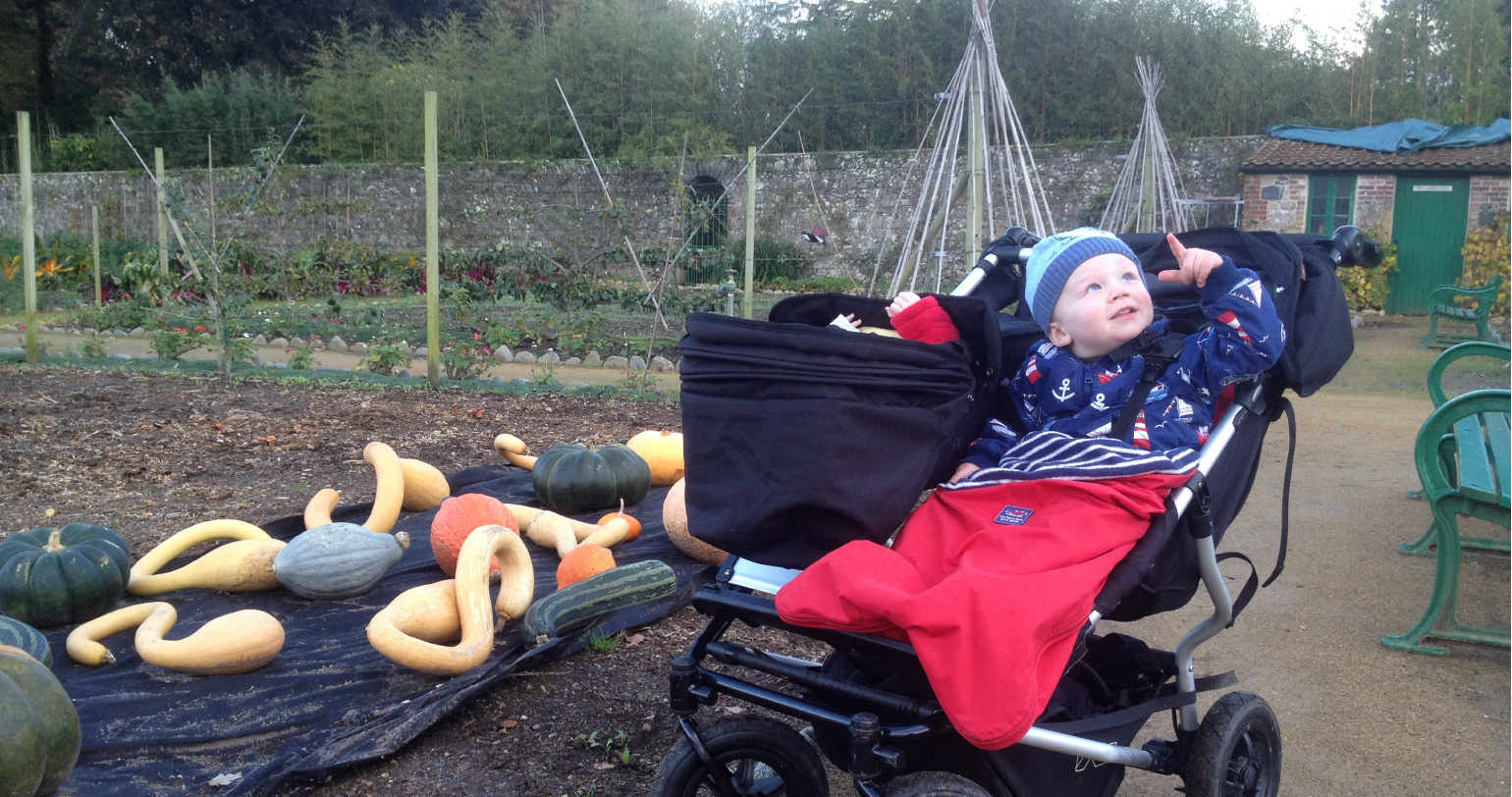 Since restoration began, a great many volunteers have assisted with the redevelopment of the vegetable beds and soft fruit and coarse vegetable areas. The garden now has 5 annually rotating plots as well as an herb bed, a cutting flower bed and a soft fruit bed, and an area for permanent vegetables, all in varieties appropriate to the Victorian era. There is also a plot for oriental vegetables that is a legacy crop to the time spent by the 4th Baron James St. Vincent de Saumarez in the orient.

In addition, the volunteers have also planted crops with a Guernsey connection such as Guernsey chives, Guernsey Demi-Longue parsnip and Lisbonais parsnips. In all, over 300 different varieties of vegetable, fruit, and flowers have been planted within the walls of the garden, and indeed on the walls, such as some of the espalier fruit trees!
Extensive building works have also taken place including a replica of the original greenhouse, Lemon House, in 2010, the Orchard House in 2012 and the Vine House in 2014. The Garden also boasts, on its North Wall, 170 feet of south-facing glass houses.

The re-building plans continue with the organisation hoping to create a gatehouse at the entrance which will house a visitor centre, administration area and an education centre for those studying horticulture. A programme of fundraising events and a dedicated campaign are in progress to raise the necessary funds, probably in excess of £250,000. These events so far include the annual sunflower maze created from sunflowers that approximately 2000 children enjoyed during the 2015 event, garden parties and competitions.

Visitors to the walled garden will appreciate, in addition to the fabulous flowers, plants and vegetables, and an exhibition of tools and artefacts used by the Victorians in their horticultural pursuits, some on loan from the National Trust of Guernsey.

Produce from the garden is sold in the garden shop and entrance is by donation, which goes towards the ongoing restoration. If you are already visiting Saumarez Park, and most visitors to the island seem to end up there at some point during their visit, do make a point of visiting the Victorian Walled Garden, it's a lovely detour that will take practically no time at all!
Thumbnail photo by LornaRphoto.