Home to the oldest known heated glass houses in the British Isles, dating to the eighteenth century, the Candie Gardens were once part of a private estate, Candie House. The house has since been converted into a museum and art gallery but the gardens remain. Their location gives visitors an exceptional view across St Peter Port Harbour and onwards to Herm and Sark.

Candie Gardens is made up of the Upper and Lower Gardens, the latter of which are a rare surviving example of a Victorian Public Flower Garden, restored and refurbished in 1998/9. One of the greenhouses restored in the process hosts the annual Nerine Festival in October, one of the highlights of the local floral calendar, and contains many of the Collection's 300 varieties of Nerines, including the Nerine Sarniensis, or Guernsey Lily.

Guernsey's milder climate and the sheltered position of the garden allow for less hardy plants and trees to grow in the area and Candie boasts some beautiful specimens including an oriental Maidenhair tree (Ginkgo Biloba).
The formal and informal planting in the Lower Gardens provide a delightful mix for its visitors. The formal centerpiece has striking geometric design while the borders contain ferns and herbaceous plants including Daffodils and Narcissi. Specimens of giant gunnera, fatias and tree ferns form part of the subtropical garden and three ponds contain Koi and goldfish as well as water lilies.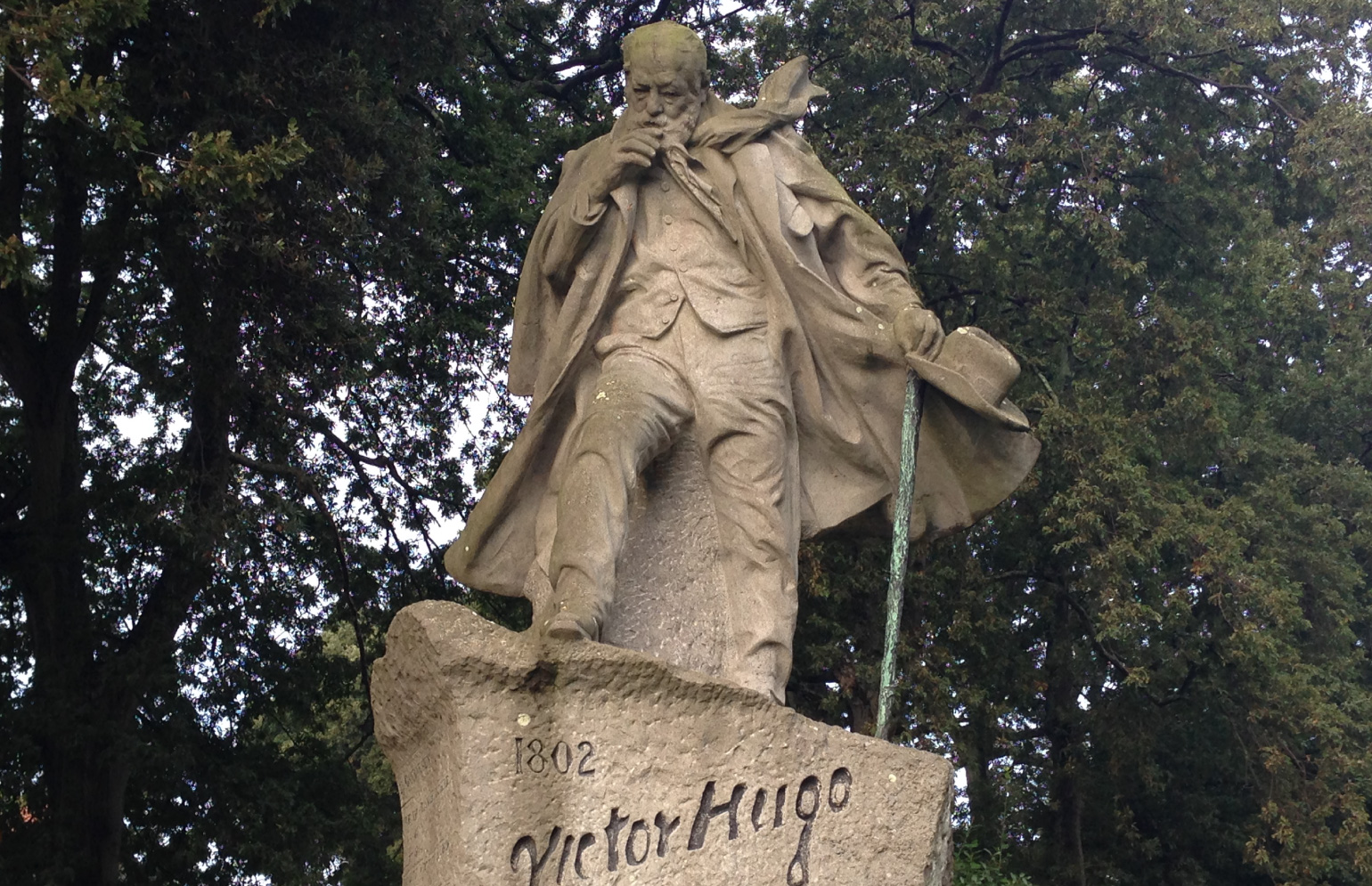 The Upper Garden is home to two statues: one of Queen Victoria that was unveiled in 1900 to mark her Diamond Jubilee, and one of Victor Hugo that was unveiled in July 1914. The former is in bronze and is a replica of those erected at Aberdeen and the Thames Embankment. The latter was presented by the French Government to the island in thanks for the generosity shown to the author while he was in exile in the island. The Upper Garden is also host to music and public events, many of them in the Victorian bandstand.