The gardens of the Seigneurie are some of the most beautiful within the Channel Islands. The Seigneurie, built upon what was originally a 6th Century monastery (the Priory of Saint Magloire), is a 17th century manor which housed the Seigneurs of Sark – the head of Sark.

Originally, the government of Sark was hereditary, although with permission of the Queen it could be sold. Then, in 2006, the residents of Sark voted to introduce a fully elected legislature to replace the feudal government. This change to an elected legislature came into law in 2008, although the title of Seigneur remained, albeit with fewer powers. The present Seigneur, Michael Beaumont OBE, inherited the title from his grandmother, Dame Sibyl Hathaway, on her death in 1974.
There are a number of notable features to the Seigneurie gardens including the walled garden, the ponds, the vegetable garden and the sensory and wildflower gardens.

The walled garden was built in the early 19th century and allows tender plants to grow, safe from frost and wind. Seigner Le Pelley, who built the garden, cleverly constructed it so you could view the church, which he also constructed, through pretty arches.

Many of the flower beds have colour-coded planting. The east wall, for example, is planted entirely with white flowers. Beside a Victorian Glasshouse vines grow on the north wall and the formal rose garden, probably the oldest surviving feature of the garden original layout, is complimented by Tea Trees from New Zealand and Australian Bottlebrush.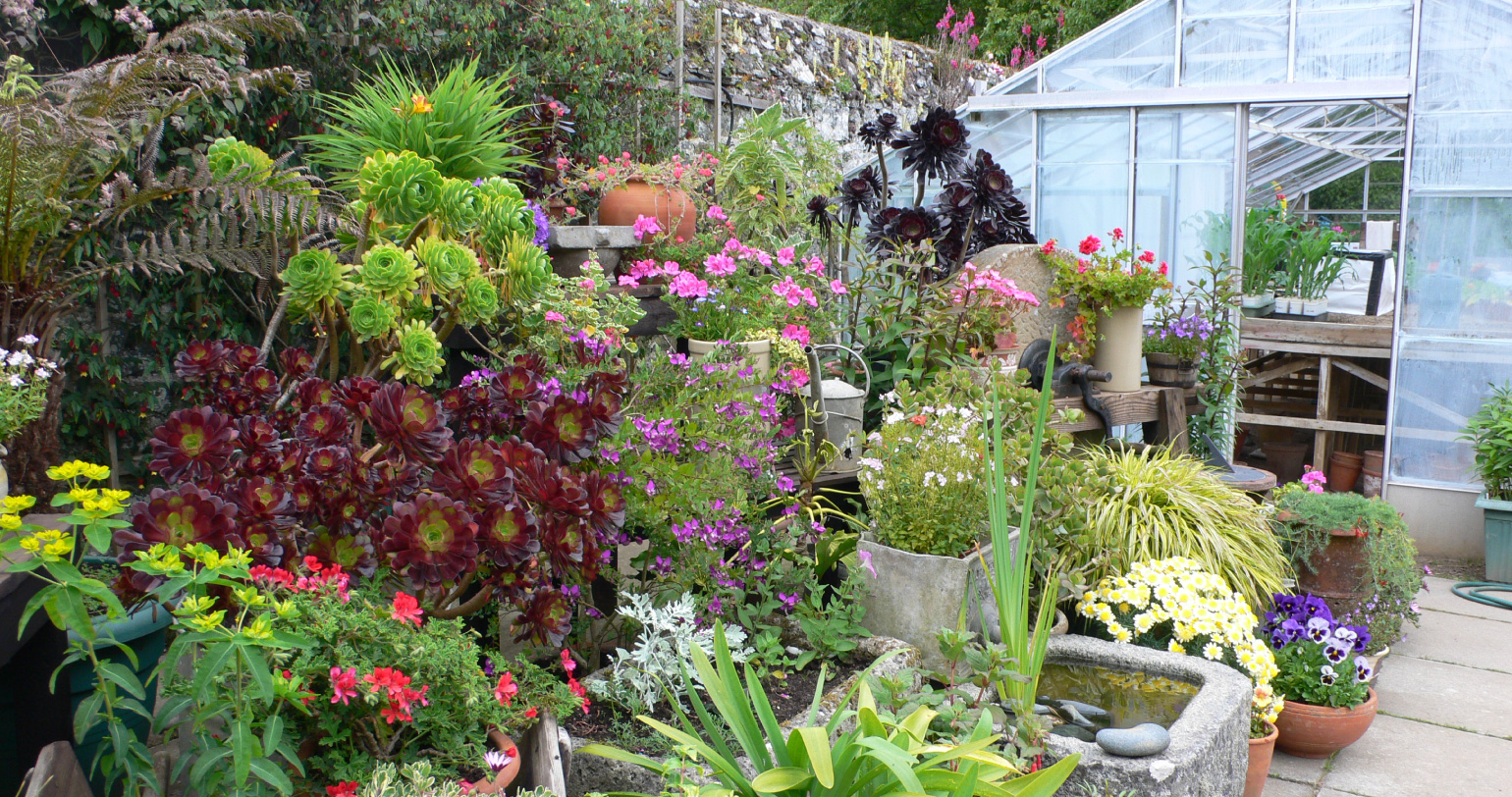 Timber, which came from a 150 year-old Holm Oak that was felled by the Great Storm in 1987, was used by the current Seigneur to build fern arbours with fountains either side of an archway that leads into the vegetable garden.

The vegetable garden supplies much of the produce for Hathaway's Café. It has changed a great deal in the last few years and now includes fruit trees and a hedge maze for children. The maze was planted by the current Seigneur in 1991.

Also for children is an area that has been set aside for the sensory and wild flower garden, which includes medicinal and edible plants. Hives of bees have recently been installed outside the walled garden to enjoy the wildflowers and the Seigneurie Gardens Trust hope to have a crop of honey soo
There are many other areas of the gardens to discover, so it's definitely worth a visit if you decide to take a trip across to Sark from Guernsey. There are even tours lead by one of the six gardeners which can be arranged via the Sark Visitors Centre.