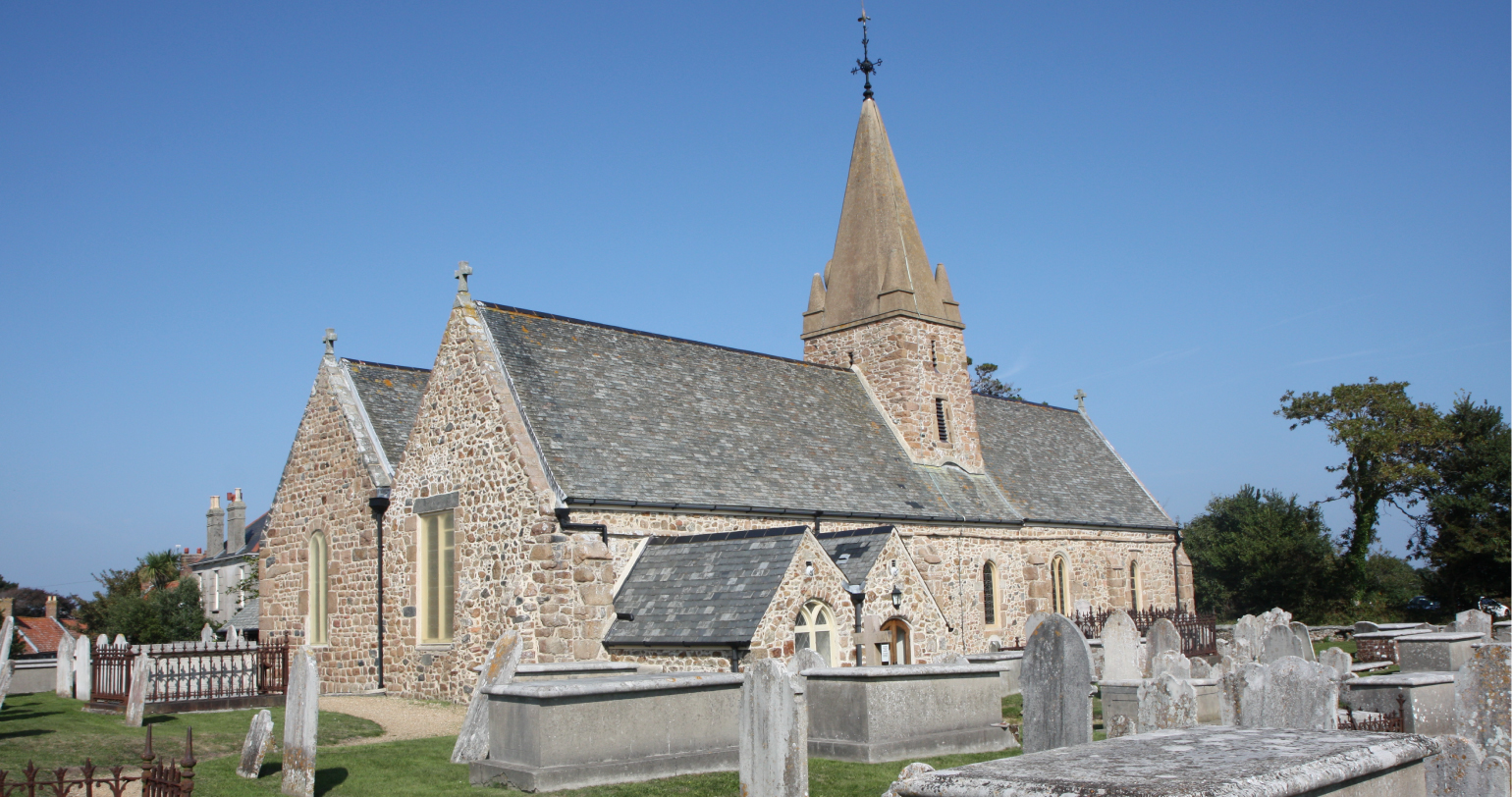 Guernsey is divided into ten parishes and Forest is the highest on the island, rising to around 100 metres. It is named for the stretches of land that were once covered in trees.
The parish church, Ste Marguerite de la Foret, is the smallest on the island and once had two entrances, one for women and another for men. It was built in an area that contains Neolithic tombs and standing stones and was constructed in two parts, a thirteenth century nave, using stones from dolmens, and was later built upon in the 15th century.
The parish coastline is mostly made up of high cliffs, from which you can see as far as Jersey, the biggest of the Channel Islands. On a clear day you can also see Les Roches Douvres, the French lighthouse mentioned in Victor Hugo's 'Toilers of the Sea' which he wrote while in exile in Guernsey and is dedicated to the island.
There are, however, two of pretty bays, Petit Bôt Bay and Le Portelet. The latter is however inaccessible from land, it can be either be accessed by swimming from the former or by boat. Petit Bot is bay features a loop-hole tower, one of 15 that were built to deter French attack in the Nepoleonic Wars.
The parish, houses the island's only airport, although the runway itself covers the parishes of St Saviour's and St Andrew's as well as Forest. The airport was opened in 1939 and used by the German forces that occupied the island between 1940 and 1945. Close to the airport is the German Occupation Museum which documents the life of islanders during the Occupation complete with a recreation of an occupation-era street, and exhibitions on local fortifications built by the invading forces and relics of the Second World War.
Thumbnail photo by Dawntothewest.