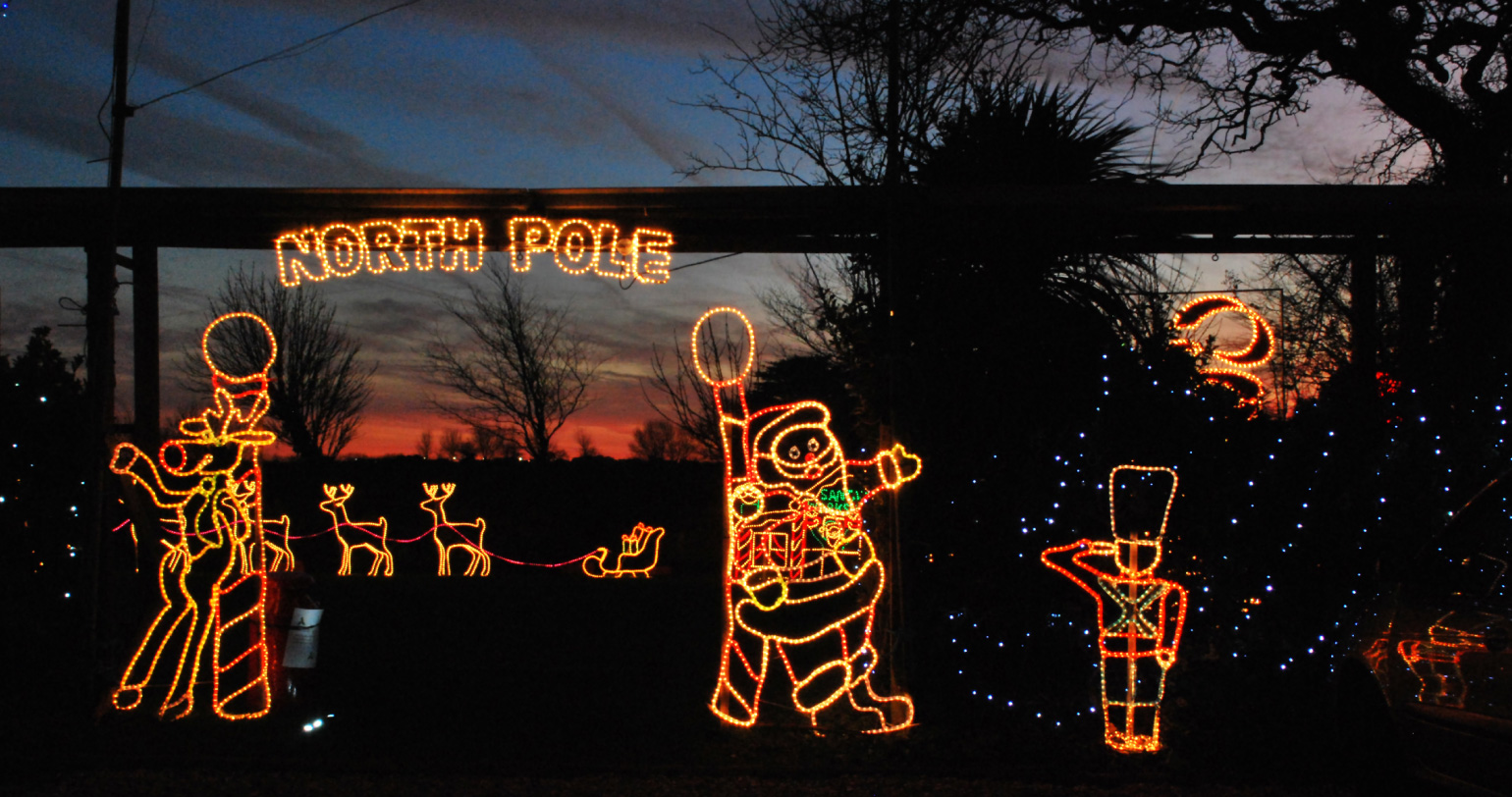 The festive season in the Guernsey Bailiwick is full of unique and exciting pastimes. One of the first events of the season occurs the weekend before Christmas when the Channel Islands only working railway ferries Santa across the island of Alderney on the Santa Special. Each child receives a small Christmas present from Santa and adults enjoy a mince pie and glass of wine.
Another Alderney tradition takes place on the 1st of January when the Island celebrates with their New Year Water Festival. The festival begins with the traditional Water hose-down. Anyone who ventures into Marais Square gets drenched by the volunteer fire service hoses. This "bravery" stems from when the fire service used a handcart to carry the fire hoses prior to the 2nd World War. A bell would be rung upon the discovery of a fire and anyone who heard it would help pull the cart. Once a year, the fire service would test the hoses and children would run around near them and would be squirted with water. Alderney's children still get involved in the hose down but adults also join in the fun. Following the hose down many then take the plunge into the sea for the New Year Swim.
Guernsey also has its own festive water themed events; the Christmas day Polar bear Swim which is organised by the Guernsey Swimming Club. The event which regularly sees around a dozen brave swimmers at La Vallette Outdoor Bathing Pool was believed to have started in 1886. A better attended event is the Boxing Day Dip which is raises money for the Guernsey Cheshire Home. Around 400 people – mostly in themed fancy dress - take the plunge into the waters of Cobo Bay and then warm up with mulled wine and a mince pie courtesy of one of Cobo's pubs, The Rockmount.
Herm used to have its own Polar Bear swim but this has fallen out of favour but the island does enter into the spirit. In the 4 weekends leading up to Christmas the Herm boat offers free shopping trips to the island. Travellers can enjoy the hospitality of the Mermaid Tavern, have a wander around Herm's coastline, and pick up some bargains for Christmas all in one day!
Sark's Christmas period is much more low key with the islanders enjoying various community events including the Sark School choir singing seasonal songs and the community coming together to enjoy mince pies and singing carols in the island hall. Father Christmas, however, does visit the island – as he does with all islands of the Bailiwick – to switch on the Christmas lights.
There are many events and traditions that make Christmas in the Bailiwick unique; however, the festive period in the Islands is, just like anywhere else in the world, about togetherness and the celebration of family and friends.