Guernsey's St Peter Port is often referred to as one of the most picturesque harbour towns in Europe, making it a popular travel destination. Home to cobbled streets and a seafront marina, it is guarded by the stately Castle Cornet and is the island capital. It is home to many shops, restaurants, cafes, museums, galleries and more. The holidays are a special time here and there are a number of event options for locals and tourists who wish to partake, both in the port and outside of it. Read on for details.
Christmas Light Switch On at St Peter Port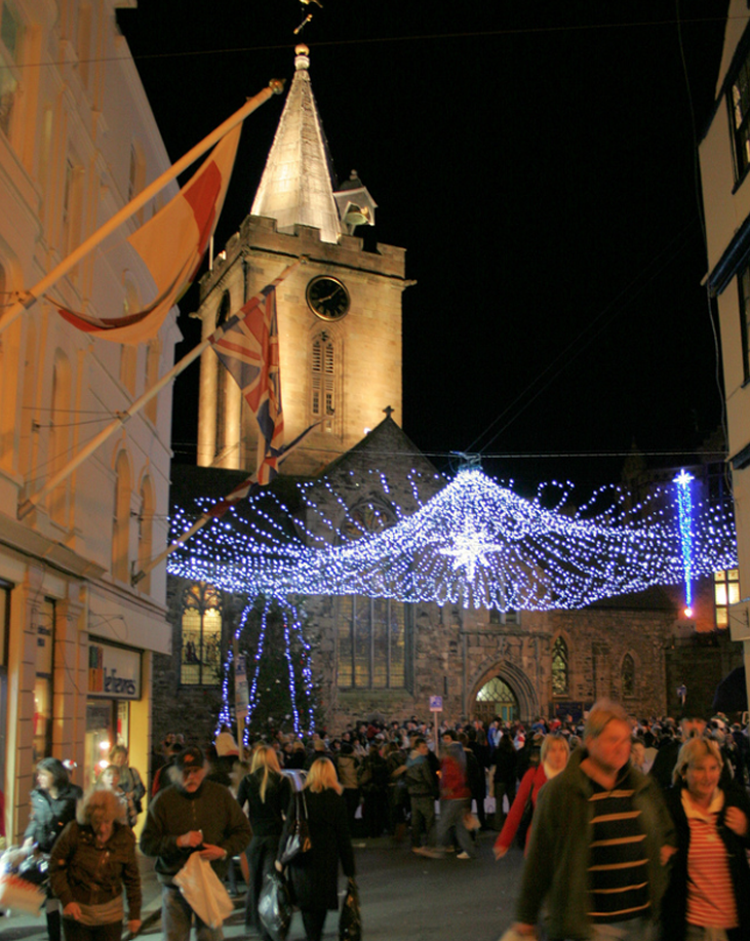 Image Credits: Luso Photo Gsy, via Flickr, CC License

On November 29th, 2014, Father Christmas is switching on the Christmas lights in the port. He will be arriving near the Model Yacht Pond and journeying into the Church Square, where he will illuminate the area at 5pm sharp. Don't miss this annual tradition.

Late Night Shopping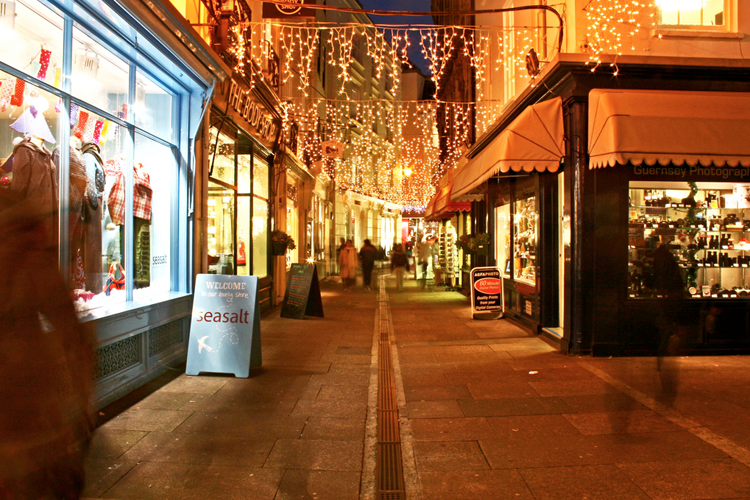 Image Credits: Matthieu Perry, via Flickr, CC License

From December 4th to 18th, 2014, St. Peter Port is offering late night shopping to gift givers! Explore the area, with its charming atmosphere of holiday cheer and stunning decorations, while finding unique last-minute presents for those who are most important. Shops are open until 9pm and there will be street food vendors, live entertainment and more.


Christmas Light Switch On at The Bridge
On December 5th, 2014, Father Christmas is switching on the holiday lights at The Bridge on St. Sampsons. Walk over between 430 and 5pm to witness the bridge come alive with festive lights, and maybe get a chance to talk to the man himself about your wish list.


Late Night Shopping on the Bridge
From December 9th to 23rd, 2014, The Bridge in Guernsey's St. Sampsons is also offering late night shopping. Come on out and enjoy a merry time finding that perfect gift, viewing the lights, taking in live performances and more. Shops stay open until 9pm.


Christmas Special Concert
Presented by Aindre and Kim Reece-Sheerin, the Salvation Army L'Islet Hall is hosting a Christmas Special Concert to raise funds for their community activities. Beginning at 7pm, tickets can be purchased at the door and cost £6. Holiday classics will be performed by the presenters and there will also be mince pies available for sale.


The holidays are truly magical on the island of Guernsey, and there are many activities to choose from. From late-night gift shopping under the stars to a Christmas concert and the switching on of the Christmas lights at St. Peter Port and The Bridge, there's something for everyone, residents and guests alike.
Image Credits: Joe Buckingham, via Flickr, CC License