Do you want to give your loved ones a real taste of the Channel Islands for Christmas? Whether you are a visitor or a local, there are plenty of great ideas that will make them feel like they're actually there. Check out the list below for some ideas for traditional holiday gifts your friends and family are sure to love.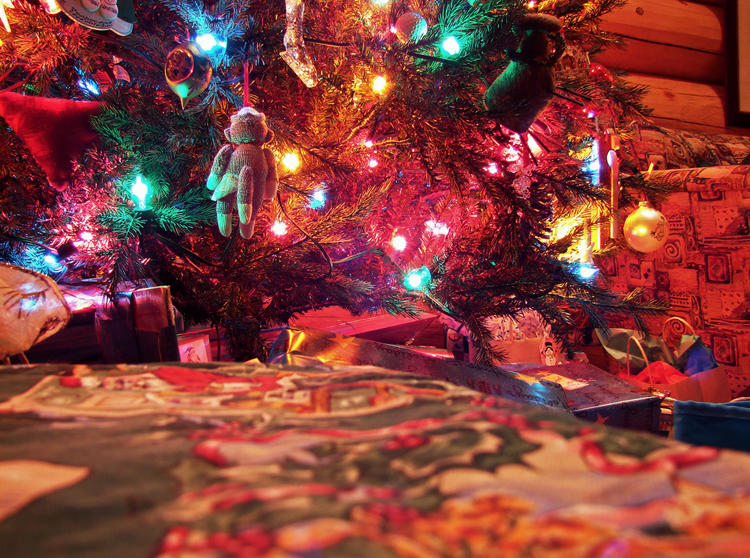 Image Credits: Matt Kazmierski, via Flickr, CC License

Guernsey Jumpers
Where better to buy traditional Guernsey goods than from Guernsey Island itself? Le Tricoteur, in Roquaine Bay on the west coast of Guernsey, is the original Guernsey knitwear manufacturer and now serves their products worldwide. They offer Guernsey jumpers, zip jackets, hats and scarves. These individually hand-finished products are of the highest quality and are available in 12 traditional colours. Check out the website for a preview.


Jersey Pottery
Jersey Pottery was established in 1946 and has grown to become a renowned designer and manufacturer of ceramics and giftware in stunning colours and patterns. If you want a taste of the Islands that will last forever, Jersey Pottery can give it to you, wherever you are in the world. See their image gallery on their website and sign up for their newsletter for even more great gift ideas.


The Biscuit Box
Established in 2009, The Biscuit Box brags about bringing happiness to the picturesque Island of Guernsey and around the world. The owner relies on her tried and tested secret recipe that even the locals can't resist. Try a Merry Christmas Tin, a Winter Lodge Biscuit Tin or a special Polar Biscuit Card. You're guaranteed to wow your loved ones with a delicious treat! Check out the website for more.


Hotel Chocolat
Hotel Chocolat can be found leaving delicious trails all over the UK, with locations across England, the Channel Islands, Ireland, Scotland and even internationally in Australia and Denmark. There's no one that can turn away a wonderful chocolate treat— try an advent calendar, Christmas crackers, secret Santa gifts and even unique ideas for the little chef in the family. Hotel Chocolat has thousands of options to suit even the pickiest chocolate eater; check out the shop collections at the website.


Guernsey Jumpers, Jersey Pottery, The Biscuit Box, and Hotel Chocolat all offr outstanding (and delicious) ideas for a traditional Guernsey Christmas gift. This year, gift your loved ones something that will give them a real taste of the Channel Islands.

Image Credits: Moyan Brenn, via Flickr, CC License