It's February in Guernsey, and it's certainly cooled down! However, Valentine's Day is tomorrow and what better excuse to stay warm than romance? If you're planning a date for your lover, best friend or closest family member, check out the following 4 island restaurants that make the perfect setting for an evening out.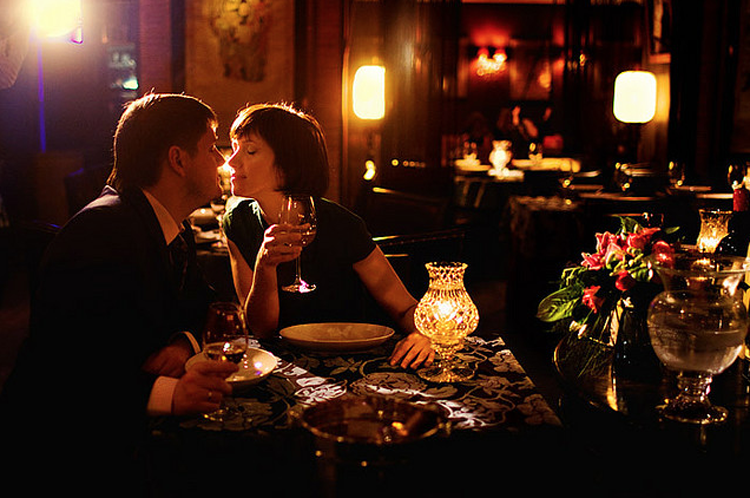 Image Credits: Ekaterina Mukhina, via Flickr, CC License

The Absolute End
A top seafood restaurant on island, The Absolute End is absolutely the end – you don't need to search anymore for delicious lobster, shrimp, fish and scallops in a romantic setting. Make a reservation to dine on the terrace with your loved one and enjoy a set or a la carte menu, as well as a great wine selection. Everything on the menu is cooked from scratch. It is located on Quay Steps in St Peter Port.


Situated in a restored historic building, The Crow's Nest can be found on Victoria Pier on St Peter Port's North Esplanade. The unique setting makes for a noteworthy date and the eatery offers both traditional and modern menus as well as a great range of wine, beer and spirits. The informal brasserie style is ideal for those who prefer a more laid-back experience.


A popular Guernsey restaurant, The Auberge is the ideal restaurant for intimate conversation and stunning food. Their service is unrivalled and fixed price, a la carte, wine and dessert menus are available. If you're looking to go the extra mile for Valentine's Day, consider renting out the restaurant to host your own private function. You can find it on Jerbourg Road in St Martin.


One of the island's top establishments, The Falcon Carvery is located within the Rue de Friquet hotel in Castel. Offering British cuisine and delicious fresh seafood, the fixed price and a la carte menus are to die for. Book your seats now and your date is sure to enjoy the great dishes, cozy atmosphere and fantastic service.


The Auberge, The Absolute End, The Crow's Nest and The Falcon Carvery are 4 Guernsey restaurants guaranteed to leave a lasting impression on Valentine's Day! Are you planning anything special for tomorrow? We'd love to hear about it in the comments or on Facebook.

Image Credits: darwin Bell, via Flickr, CC License