Guernsey's shopping experience is second to none! Whether you're looking to browse vendors offering the island's freshest produce or stroll cobblestone streets exploring unique shops, it has it all. Read on for where to shop.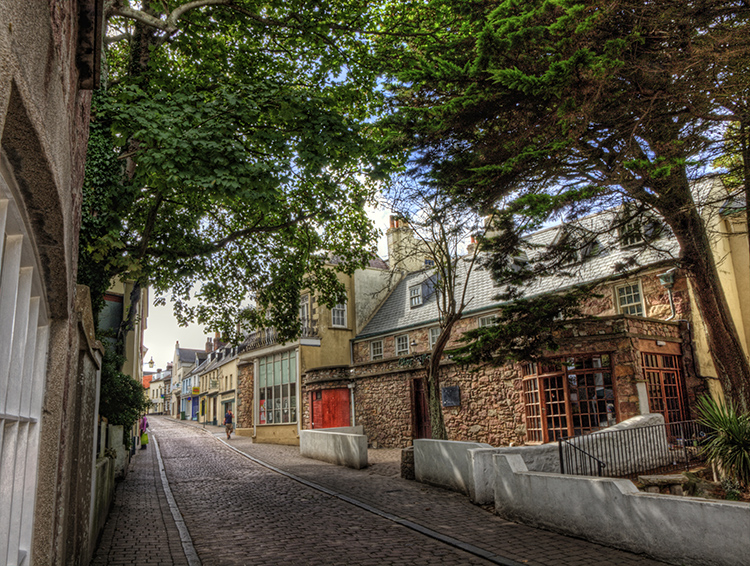 Images Credits: Neil Howard, via Flickr, CC License

High Street, St Peter Port
High Street, located in St Peter Port, Guernsey's stunning capital, is home to everything from quaint boutiques to larger brands including Marks & Spencer. Many are unique family-run businesses and you're able to find the latest fashions, perfume, shoes, leather and much more. High Street also offers a number of skilled florists – why not surprise that special something with a fresh bouquet?


Fresh Produce Markets
Guernsey is home to a number of fresh produce markets – if you're looking to do your weekly grocery shop, or bring back a few provisions to your hotel, you're in luck. They are the perfect places to take a stroll, either to check out what's available or with a recipe in mind. Castel Parish Farmers Market, held on fortnightly Saturdays, can be found at Le Friquet Garden Centre in Castel Parish, the Farmer's and Fisherman's Market is open every Saturday from 9am to 12pm and situated in St. Martin's Parish Hall in the Winter and Sausmarez Manor in Spring and Summer, Fresh Fridays runs every Friday from 830am until 230pm and can be found in St Peter Port's Market Square and St. Peter's Community Market, located in the Community Hut, is open every other Wednesday from 10 to 11am.


The Old Quarter, located towards the outskirts of Guernsey's port, is the perfect place to find something truly original. Home to antique shops, craft stores and more, the souvenirs found here are incomparable. Why not bring that one-of-a-kind item back with you?


From High Street to The Old Quarter, the Farmer's and Fisherman's Market and more, Guernsey offers out of this world shopping. Where's your top spot? Let us know in the comments!


Images Credits: Neil Howard, via Flickr, CC License