A popular holiday in Guernsey, Easter is a time to celebrate with loved ones! If you're planning an island getaway this weekend or are looking for ways to pass the time during your break from work, these events are sure to please. Read on for great Good Friday and Easter weekend activities.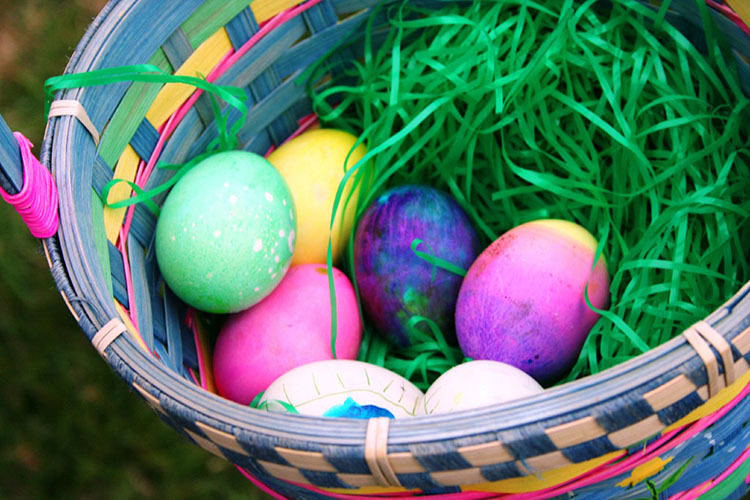 Image Credits: Cyndy Sims Par, via Flickr, CC License

Easter in St. John's
St. John's will be hosting a range of Easter activities throughout the weekend. Today, Friday, April 3rd, visit for Messy Fun and an Easter Egg Hunt. From 2:30pm to 4pm, kids and their families are invited to enjoy creating an Easter garden, visit with the bunny himself, sing songs, make crafts and indulge in a free buffet tea and chocolate fountain. On Easter Day, Sunday, April 5th, Easter worship will begin at 1030am and there will be special activities in the vestry for children.


Youth Commission Easter Playscheme
Running until April 13th, visit Les Ozouets Campus for fun holiday activities. Available only on weekdays, it is for children from Reception up until Year 6. Bring your little ones out to enjoy everything from sports to archery, arts and crafts, cooking and more.


Scouts Easter Egg Hunt
On Monday, April 6th, Guernsey Scouts is hosting a fundraiser at the Rue Mainguy headquarters. Proceeds will go towards sending the scouts to the World Scout Jamboree and the event will feature an egg hunt, face painting, bouncy castle, sweets, games and activities.


Guided Tours at GSPCA
Go behind the scenes at the Guernsey SPCA and celebrate Easter with the ones who need you most – the island's homeless animals. From Monday, April 6th until Saturday, April 11th, guided tours are available at 2pm each day. A minimum donation of £5 per person, or £3 per child or £15 for a family of four is requested. Guests will get to see cats, dogs, parrots, hedgehogs, rabbits and various other wildlife.
From a guided tour of the St. Andrews animal shelter to Easter egg hunts, worship services, fundraisers and more, there is no shortage of things to do over the holiday weekend in Guernsey. What are your favourite traditions?

Image Credits: Dan Zen, via Flickr, CC License