The parish of St Saviour has it all – stunning natural beauty, unique shops, great hotels and much more. If you're planning to spend a day there seeing the sights, stopping for lunch or dinner at one of the many restaurants. From takeaway Thai to the freshest local ingredients, there's something for everyone.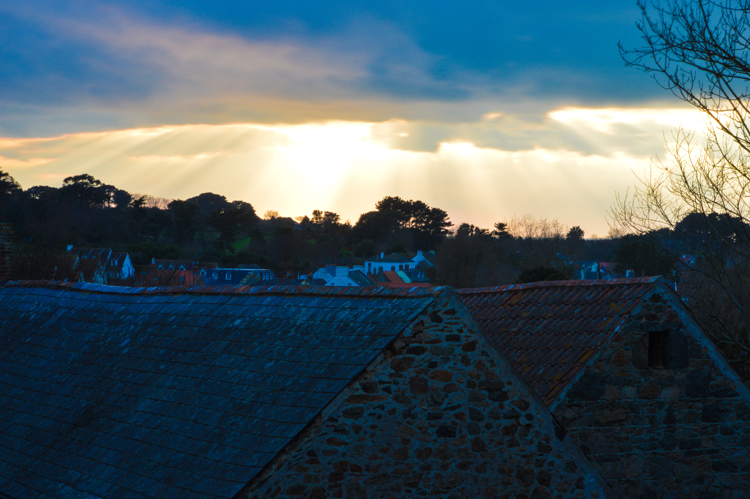 Sunset Over St Saviour Guernsey by Paul Christian on flickr | CC
Silver Spoon
Casual and enjoyable, Silver Spoon offers innovative, delicious Thai dishes including curry and Pad Thai. A takeaway eatery, they are located on the Rue Des Pres Trading Estate. Service is fast and friendly and delivery is also available.

The Farmhouse
The Farmhouse hotel and restaurant is a renovated 15th century building located on Bas Courtils. Serving excellent food among stunning granite, stone and oak features, dining is available indoors or in a beautiful courtyard. Serving breakfast, brunch, lunch, dinner and tea, they are known to be one of the best restaurants in Guernsey.

Mint Brasserie & Tearoom
Country cooking at its finest is what's served up at the Mint Brasserie and Tearoom. Offering tea, snack, brunch and dinner menus, you can also create your own menu. The focus here is on fresh local ingredients.

The West Coast Restaurant
Recently renovated, the West Coast Restaurant can be found in Perelle. A popular island eatery, service is friendly and accommodating for larger groups. Known for offering a fantastic Sunday Carvery, reservations made in advance are are necessary.

Victoriana's Bar at Perelle Bay Hotel
Located on the beautiful rural coast, Victoriana's Bar can be found within the stunning Perelle Bay Hotel. Offering casual dining and bar meals and a fantastic selection drinks, their Carvery features roast beef, chicken and pork, tasty vegetables and more.